5 Practical Ways to Prepare for Your Moving Company's Arrival
Moving can cause a lot of stress and frustration. That's why many families prefer to have a full-service moving company handle the process. Getting a vetted professional mover will definitely make the moving day so much easier, but there are still things that you need to take care of to ensure a smooth move.
We're already assuming that you've done your research and picked your mover. All that's left is to make sure that moving day goes by without a hitch. A full-service moving company will take care of the heavy lifting tasks such as packing, loading, and the actual transport of your belongings. You can do a few practical things to help them out and make the process a bit more efficient, potentially lowering costs, especially if you're charged by the hour.
1. Declutter
This is a step that's best done long before the actual move date. But we all know that sometimes we just make snap decisions like deciding that bringing that additional coffee table that's never been used isn't such a good idea after all.
So before the movers show up at your door, give your inventory another run-through. See if you don't need to bring it along, or it would be better if you just buy a new one at your new location. Make sure to set these things aside in a separate area, so movers know not to pack and load any of those things.
Some full-service movers also offer junk removal services, it may or may not be an additional cost but a good option to help you get rid of unnecessary things. The movers will take all that stuff away for you to either donate, recycle, or simply get rid of. Of course, you can do it yourself and maybe earn a couple of bucks by selling, but that depends on how much time you have left before moving.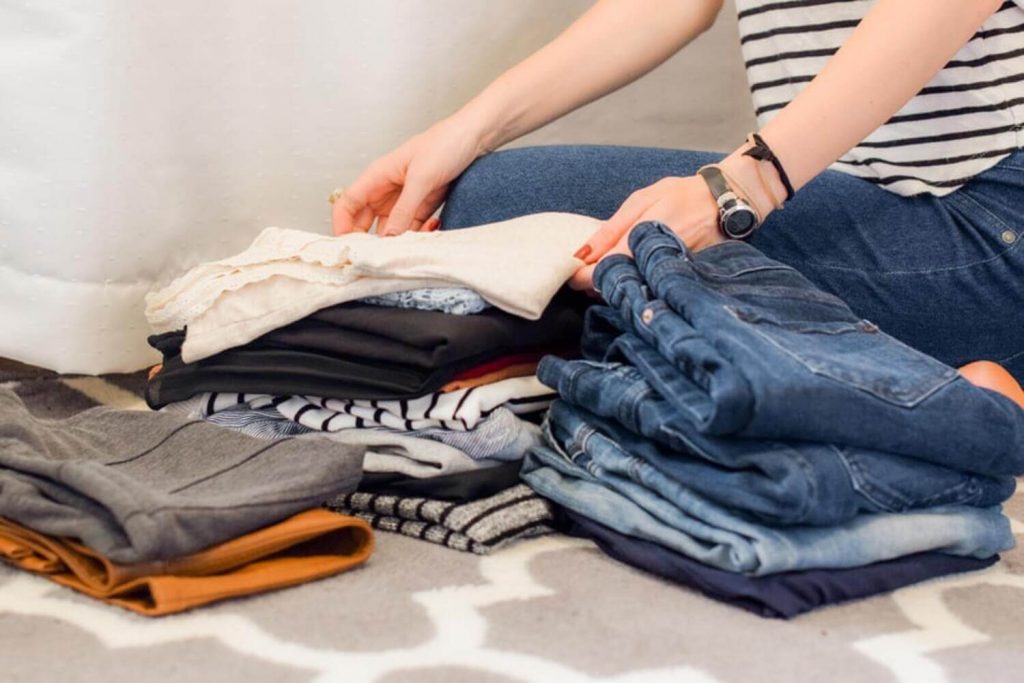 2. Organize
Once you've decided on the things you're not bringing with you, you'll have to get the things you are bringing in order. Again, if you've opted for a full packing service, the professionals can do this for you, but you'll want to give some supervision.
Packers have experience organizing items, but not everyone is you, and you may want a few things packed together or separately. Organizing all your things and laying them out in the open in sections that should stick together will make the packing process move a lot faster.
Many movers also prefer to have wardrobes and other storage items emptied before loading. So you might as well empty all your shelves and drawers. Labeling is a critical part of organizing, so you'll want a few sharpies handy to label everything accurately.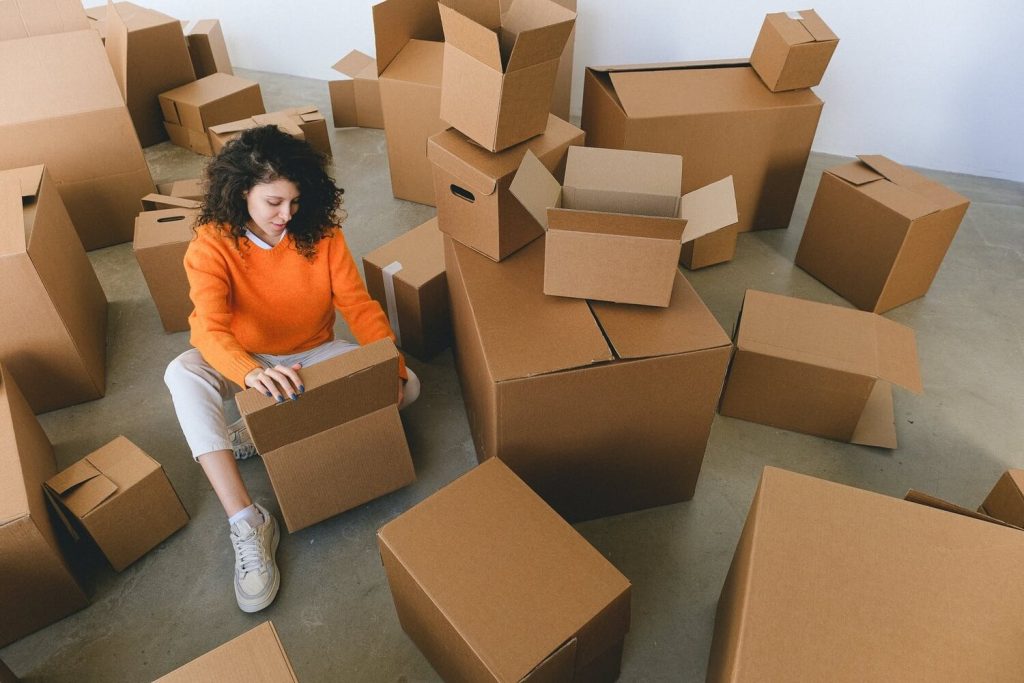 3. Parts Box
Moving large furniture means that the movers are going to disassemble and reassemble furniture. Usually, the parts screws and other parts are kept together with items in particular, but that can also cause things to be misplaced or forgotten.
One of the most simple yet overlooked steps is keeping a particular parts box separated from everything else. It doesn't need to be a big box, but it can speed the moving process along with all the vital tools and supplies that need to be easily accessible.
A parts box contains all the tools, parts, and supplies from all the disassembled items. Keeping it together will guarantee easy access to all the critical tools and avoid having things jumbled together. Make sure to have all the parts and screws of each particular item organized in labeled zip locks. The parts box also should be the last thing loaded and the first thing unloaded. That way, whether the movers are helping you reassemble or you're doing it yourself, you won't have to scrounge around random boxes and crates looking for missing parts.
It's also a good idea to include a couple of rolls of paper towels or tissue paper and some small cleaning supplies so you can do a final wipe down of your cabinets and shelves before unpacking.
4. Utilities
Whether you bought a home or you're renting, it's always critical to make sure your utilities have been prepared and turned on before your moving dates. It's incredibly frustrating to turn up in your new home with a truck full of your belongings and no running water or electricity.
It's not just a hassle for you, but for the movers as well who have to sweat it through rooms and hallways that aren't well lit. It's the perfect recipe for property damage. Not to mention unhygienic when movers need to use the toilet and there's no water. Let's be humane; they have basic biological necessities too.
The same can be said for the moving out process as well. Don't plan your moving date too close to the cut-off date because packing and loading in a dark home with no water are just as stressful.
5. Tips
Tips can go a long way in brightening someone's day; everyone likes to know that their hard work is appreciated. And it's not just monetary; treating your movers with a friendly smile and giving them some necessities like access to the guest restroom will motivate them to work more efficiently.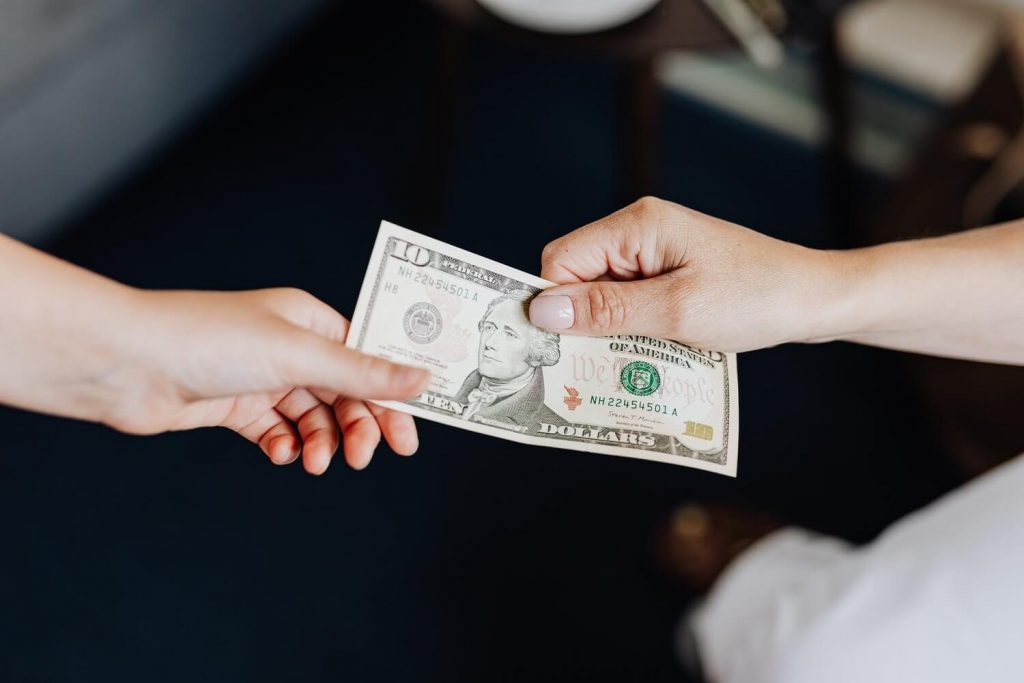 If you want to go the extra mile, you can even prepare some snacks and drinks if you know it will be a long day. And, of course, make sure your bathroom is fully stocked with necessities like soap and tissue rolls. If you have more than one bathroom in your home, let them know which one they're designated to use. In the end, always remember that moving companies – big or small – are just people trying to make a living. Always approach them with a positive attitude and a smile; it's the most basic thing you can do to ease both the movers and yourself into the whole moving process. They'll be friendlier and feel more appreciated if you take a few steps to make the process more efficient for them before they arrive